Our two wards had New Beginnings together last night, and it was so awesome. I just had to share it with you. I volunteered to come up with the "theme" for the evening, but I must confess: It was all Steve's idea. After coming up with nothing, I consulted my better half, and he suggested that we do "Where in the World are...the Young Women?" (Like "Where in the world is Carmen San Diego?")
Since our goal was to have a less formal and more fun evening for New Beginnings this year, the game that we planned worked out perfectly. We worked with the young women in the weeks prior to help them identify one "holy place" where they stand either on a daily basis or a place where they have felt their testimony grow.
Then each young woman wrote three clues to help others guess where they were standing (or what they were doing.)
Here are a few examples of the holy places our girls shared: early morning seminary, reading scriptures alone in my room, sitting by the creek in my back yard, kneeling in prayer before bedtime, spending time with my friends who are good examples, attending testimony meeting at Girl's Camp, participating in Trek, receiving a patriarchal blessing, being sealed to my family in the temple.
The "holy place" that I described was "writing in my journal." I said, "I use my hands, my head, and my heart." When no one got it, I added, "I use a pen." And they guessed it.
The girls did such a wonderful job with their clues. There were lots of giggles and shouting out of answers. It was so perfect and lighthearted, but also tender and a wonderful way for each girl to bear testimony and to showcase her personality. So fun!
We also invited the parents in attendance to join in with clues of their own if they felt inclined. One father chimed in at the last minute to say that when he had gone to Girl's Camp the previous summer to chaperone, he felt the spirit so strong when the girls were all out reading their scriptures in a field. I felt the spirit when he said that, like chills up my arm. It was cool, I think, for the girls to hear that they had created a holy place by doing something good together...and that someone else--an adult--took notice.
Sister Wilson & Sister Gee - our two YW Presidents
Anyway, the girl's testimonies/game were followed by some speakers...two young women and then our Bishop and a member of the bishopric from the other ward.
Our Bishop talked about how the YW values are like "loadstars" that help us navigate this life. The brother from the other ward gave many excellent examples of how we can make any place a holy place...including the powerful example of how he worked in a prison after returning home from his mission, but because he kept his standards, he could still feel the spirit and have many wonderful testimony-building experiences.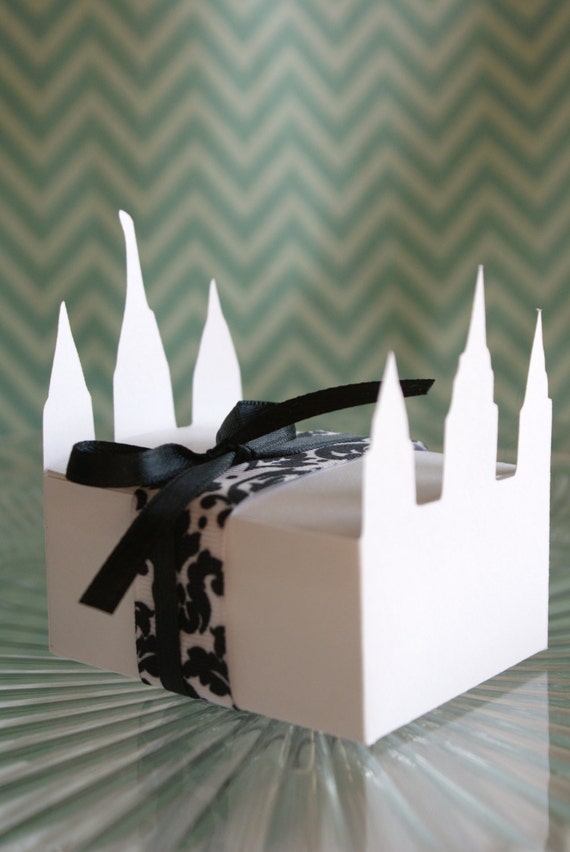 We gave the girls small compasses (housed inside boxes that looked like temples) and reminded the girls that we know they will go far in life, but wherever they go...they should stand in holy places.
There is a lot about that night that I am leaving out, but I just wanted to record the parts that particularly touched me. It was really a simple affair...we hung maps on the wall for decorations and had some good food waiting for us to munch on afterward. But what was needed was there in abundance...the spirit!!!